Ivo Gievski is a well-known author in the field of automotive and technology. With a strong passion for cars, he is constantly researching and becoming the leading expert on many famous blogs such as autoguide.com and brakeforit.com.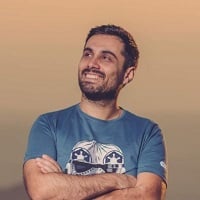 Hobbies
From a very young age, Ivo Gievski had a particular interest in technology, mechanics, and especially automobiles. Topics such as engines and suspensions of the latest models always attract him.
He is always willing to spend hours researching and explaining the above issues, understandably.
Education
Hobby was also the primary motivation for Ivo Gievski to enroll in the Faculty of Mechanical Engineering, Skopje, majoring in Motor Vehicles.
The knowledge gained during the period from 2003 – 2008 gave him a solid foundation for development in the automotive and engineering industries.
Career
He is a lover of car engines, so his career is mainly related to this field. Ivo Gievski has over 15 years of experience creating content about automotive and technology.
He focuses on blogging, keeps up to date with the latest changes, writes SEO, and researches and investigates engines and suspensions.
In addition to the main topic of cars, He is also interested in many other issues in the content creation field. Ivo Gievski used to be a writer and editor of many websites in various areas.
2005 – 2018: Assumed the position of editor-in-chief of Media Pet.
2011 – 2013: Worked as Head of the department at Carrefour, one of the world's largest retailers.
2017 – 2018: As Head of the mechanical service of Inchcape plc, an independent auto distributor that cooperates with more than 40 of the most famous brands worldwide.
2018 – 2020: As CEO of Motion Ltd., Ivo Gievski applied his marketing and executive skills to operate Motion Ltd effectively. The company has always been appreciated for its creativity, catching up with trends, and effective marketing solutions.
Jan 2020 – present: Taking the position of Contributing Writer of Brake For It. In this position, he is satisfied with his passion for researching and sharing about his engines and cars.
Aug 2020 – present: Editor for eManualOnline. His knowledge on this website is mainly related to engine repair and maintenance.