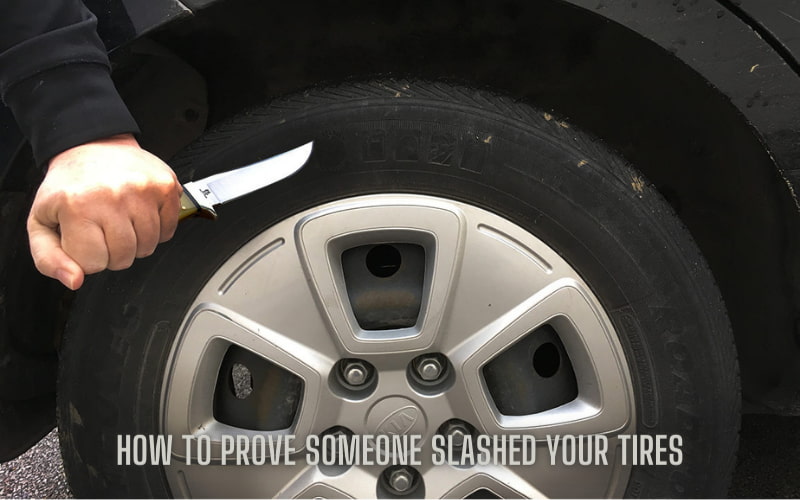 Tire puncture or wheel damage is a common situation. Most owners will think this is a problem accidentally encountered while moving the wheel on the road. But some exceptions are intentionally made.
So, how to prove someone slashed your tires? It won't be easy when we don't have any evidence in our hands. You need to determine the cut to know the correct situation.
Cuts will appear on the side of the tire, which is the most easily affected position. Then look straight ahead and face the cut to see if it is a straight horizontal incision
Once you have identified yourself as a victim, locating the disruptor is more challenging. In some cases, the vehicle has a black box installed to record, but it does not cover the whole scene in hidden corners.
It won't be enjoyable when you suddenly have to spend some money to fix it. So the following article will guide some necessary ways to find troublemakers.