In the past, if you wanted the best possible tires on your car, you needed to shell out a lot of cash and go for a premium brand, such as Michelin, Bridgestone, or Goodyear.
Today, though, manufacturers like Kumho offer a premium experience at a much lower price point, providing vehicle owners with much more options to choose from.
The Korean tiremaker competes in many categories but is especially popular among drivers of smaller passenger cars. That's because these owners aren't used to paying a premium for tires, and having a good option for less money is tempting.
This brings us to the Kumho Solus TA11 review, where we'll uncover everything there is to know about the brand's entry-level offering. Let's dig in!
The Kumho Solus TA11 is a touring all-season tire designed for passenger cars. It comes in sizes ranging from 13-inch to 18-inch wheel diameter, enough to cover popular subcompact cars, compact cars (hatchbacks and sedans), mid-size sedans, and even some subcompact and compact crossovers.
The Solus TA11 is a budget-oriented tire, costing almost 30-40% less than the premium competition.
As such, the Solus TA11 doesn't have any exotic maintenance indicators, instead of relying on the industry-standard TWIs (tread wear indicators).
These are narrow rubber bars that sit recessed in the grooves of the tire but protruding 2/32-inch from the bottom. That number isn't random – it's chosen because that's the minimum legal tread depth in North America for an all-season tire.
Hence, when your tread is only 2/32-inch deep, it will be flush with the TWIs. At this point, it is highly recommended that you replace the tires or risk serious hydroplaning in rainy conditions and generally worse wet traction.
Besides, you can even get a fine in some places. If you care about maximum safety, though, I suggest replacing the tires even sooner, especially if winter is coming.
Fortunately, the Solus TA11 is one of the longest-lasting touring all-season tires, especially for the price. Are you satisfied with these? Well, users are very satisfied with the durability and usually don't report accelerated wear.
In addition, Kumho provides a generous 75,000-mile treadwear warranty, which is outstanding for the price.
Features and Performance of the Kumho Solus TA11
Kumho's newest touring all-season tire for passenger cars brings improvements on every front.
Particularly, the tire provides a 22% higher mileage than the predecessor, 8% better wet handling, 14% better wet braking, 8% better ride quality, and 5% better snow braking. Well, that's at least what the manufacturer says.
Fortunately, we are here to unravel if that's true while also talking about some technologies Kumho employed to make those improvements.
We tested this tire on a 2015 Toyota Sienna with tire size 235/60R17. Let's dig in!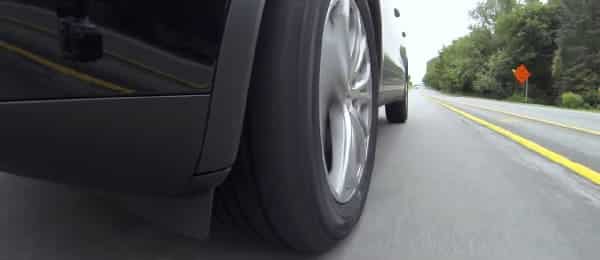 Kumho used a pretty standard tread pattern and compound for the Solus TA11. For the tread compound, it utilized an all-season carbon compound, which should provide high levels of grip and traction in warm and cold conditions.
So, how does that translate into the real world? Well, while the Solus TA11 isn't a class leader by any stretch of the imagination, it's still a very capable tire.
I drove the Toyota Sienna from Lewiston to Grangeville, Idaho, about 73 miles, including the highway and the city. I've noticed that the cornering grip is pretty good for an all-season tire and especially for the price.
Notably, there is some premium touring all-season tires that are better, but they also cost much more than the TA11.
The longitudinal traction is also very good, which isn't surprising since most tires in the category are capable in that regard.
However, the Solus TA11 combines that with short braking distances. Again, not as short as some premium tires, but pretty close.
Overall, if you are not an enthusiast driver, the Solus TA11 should provide you with a safe and reliable driving experience.
It combines a good cornering grip with strong acceleration traction and braking, and all of that at a lower price point than the premium competition.
2. Handling and Steering Feel
The Solus TA11 features the ESCOT Casing Technology, which optimizes the sidewall cord tension distribution to enhance steering response.
And, the technology really works – Kumho's touring offering reacts very quickly to the driver's input, more so than most tires in the category.
However, that doesn't tell the whole story. While, yes, the Solus TA11 is responsive, it's not the most pleasurable tire to drive in the corners.
Namely, it doesn't provide any feel through the steering wheel, meaning you won't know what the front tires are doing.
Moreover, the steering isn't linear, which complicates things even further. Hence, although it is responsive and quick to react, I didn't enjoy driving with the Kumho Solus TA11.
Still, this is a touring tire, and not many drivers will ever notice these disadvantages. Having a good steering feel is important for safety since it connects the driver better with the road, but it's only crucial if you drive very fast all of the time.
Besides, the Solus TA11 is a very inexpensive tire, and if it works great in other categories, one can overlook the slightly uninspiring driving experience.
3. Wet Grip, Traction, and Braking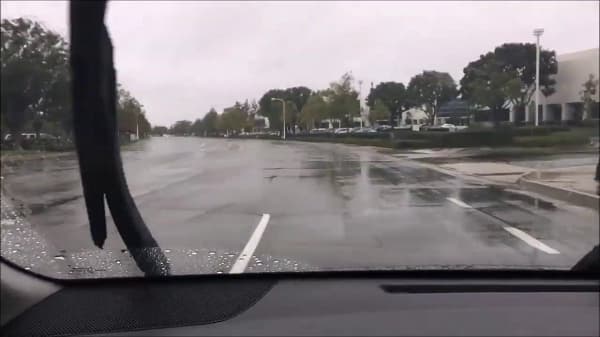 The Solus TA11 features an asymmetric tread pattern designed to offer high traction in rainy conditions. As such, it packs four wide circumferential grooves and notched shoulders, both helping it dissipate water and resist hydroplaning.
I had the chance to test this tire in the rain while driving home in the afternoon of the same day.
According to our wet road test, the Solus TA11 is a very capable rain tire, especially for the price you pay. The hydroplaning resistance is excellent – your vehicle won't lose stability even when you drive through deep puddles of water and at higher speeds.
Furthermore, the tire holds itself well in the corners, with stable handling and safe understeer when you push too hard. The longitudinal traction is also very good, and the stopping distances are very competitive.
What are you expecting on the wet road with this tire? Well, as a whole, the Solus TA11 impressed me in the rain. It drives safely and doesn't surprise the driver with erratic behavior during hard cornering.
For the price, it's one of the best touring all-season tires in the rain, which is a crucial performance aspect for buyers in this category.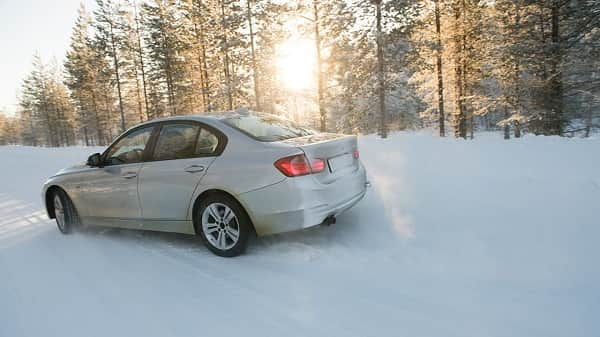 Kumho improved the snow braking of the Solus TA11 by 5%. This doesn't sound like a significant number, but it's still better than most companies manage.
Besides, this is an all-season tire, so if a manufacturer makes great improvements in snow traction, it is usually at the expense of worse dry and wet performance. In this case, Kumho made improvements on all fronts.
So, how does the Solus TA11 perform in the real world? Well, it's not a winter tire, that's for sure. Demanding conditions, like packed or deep snow, can be challenging for the tire.
Hence, if you live in areas with harsh wintry weather, you should definitely go for a proper winter tire.
And my testing has proven just that, the tire is pretty good when you compare it to other touring all-season tires. There is ample longitudinal traction to get you out of trouble, and the stopping distances are among the best in the category.
The Solus TA11 also handles well on snow and doesn't surprise you with a sudden loss of traction.
However, the same can't be said for performance on icy surfaces. The tire simply doesn't provide enough usable traction; the stopping distances are also fairly long, and the handling feels nervous.
Again, if you encounter icy surfaces frequently, anything less than a winter tire is a crime.
Kumho says it also made an 8% improvement in ride quality, thanks to the use of jointless bead bundles, which absorb bumps and vibrations.
Meanwhile, the tire also features a specially designed tread pattern that minimizes tread growl and vibration.
With the 73 miles we've driven, the tires are very quiet when I drive in the city. However, I still can hear the tread growl at higher speeds when I drive on the highway, but it's never obtrusive or loud enough to cover the wind and engine noise.
In other words, if your car is noisy, the tires won't be the issue.
The ride is a mixed bag, though. It is excellent on smooth roads, like on the highway, where it irons out small imperfections with ease and makes for a genuinely good riding experience.
However, broken roads change things completely; in these situations, there is a noticeable harshness when you hit bumps, and the tire produces secondary motion, which makes things even worse.
You can see more Kumho Solus TA11 review here: Video created by Kauffman Tire

Should I Buy the Kumho Solus TA11?
The Kumho Solus TA11 isn't the most accomplished touring all-season tire out there, but it doesn't have to be since it costs much less than the premium competition.
Besides, it does all the basics right – it provides safe traction on dry, wet, and snowy surfaces, lasts easily for a few seasons, and is reasonably comfortable.
Thus, if you are interested in putting new tires on your hatchback or sedan, I'd say you should definitely consider the Solus TA11.
What vehicles will the Kumho Solus TA11 tire be suitable for?
Below is a list of some popular vehicles, however this is not a complete list.
Audi 4000, Coupe
Ford Focus, Edge, Bronco, Taurus, Escort, Mustang, Explorer, Fusion, Escape, EcoSport
Honda Accord, Civic, Odyssey, CR-V, Pilot, CRX, Prelude
Hyundai Sonata, Santa Fe, Accent, Scoupe, Stellar, Azera, Tucson
Lincoln Town Car
Mazda 6, MPV, Mazda 3, Mazda 5, Mazda 323, CX-5
Toyota Camry, RAV4, Sienna, Tacoma, Corolla, Solara, Tercel, Avalon, Highlander, Prius
Acura MDX, RL, CL, TL
Chevrolet Camaro, Lumina, S10, Monte Carlo, Chevette, Nova, Blazer, Malibu, Cruze
Dodge Nitro, Caravan, Grand Caravan, Colt, Challenger, Charger
Kia Sedona, Sorento, Carnival, Sephia, Niro, Soul, Optima
Nissan Rogue, Frontier, 210, Sentra, Murano, Pathfinder, Altima, Stanza
Pontiac Firebird, Bonneville, Grand Prix, LeMans, G6
Subaru DL, Loyale, Forester, Outback, Legacy, Impreza
Volkswagen Cabriolet, Jetta, Rabbit, Golf, Scirocco, Tiguan, Beetle, Passat
Volvo XC60, XC90, C30, V70
List of the Kumho Tire Reviews

I'm Ivo Gievski, the content writer for Tireer. We built our website with over 15 years of experience and extensive research in the automotive and technology sectors. My dedication to delivering high-quality content is unwavering, and I strive to continuously hone my skills to stay ahead of industry trends and provide readers with informative, engaging, and valuable insights.