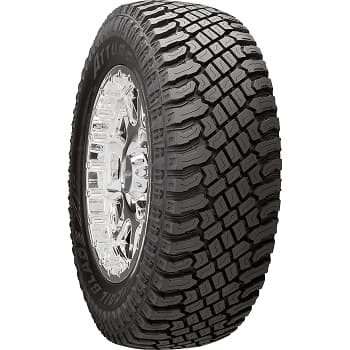 The ongoing pandemic has been hard on a lot of us, but it also taught us a few valuable lessons. One of those is that we should spend more time in the wilderness, and more importantly, take care of it.
However, reaching those faraway places is hard for people that don't own an SUV or a truck. And even then, most of these vehicles aren't very capable from the factory, and the biggest reason is that they come with regular all-season tires.
A set of all-terrain tires can solve many of those issues, but only if you don't attack serious terrains. If you plan on doing that, the minimum should be a hybrid off-road tire, like the Atturo Trail Blade X/T.
These tires are designed to provide higher off-road traction than normal all-terrain tires while also providing better on-road traction than mud-terrain tires. In other words, they are hybrids between all-terrain and mud-terrain tires.
The thing is, though, premium hybrid tires can be expensive, which is where tiremakers like Atturo come into play. The brand offers a range of off-road-capable tires designed to tackle serious terrains, all of them costing significantly less than the premium competition, with an excellent example being the Trail Blade X/T.
Moreover, the manufacturer cooperates with Quartermaster Knives to design the tread pattern, which looks quite aggressive for such a tire. Notably, the sidewall tread lugs are reminiscent of Quartermaster's series of knives, adding some attractiveness to your off-road truck or SUV.
The thing is, though, most cheap tires I've tried until now didn't perform as well as the manufacturer led us to believe. So, is it the same story here, or does the Trail Blade X/T punch above its weight?
I'll answer all of your questions in my in-depth Atturo Trail Blade XT review, where I'll mostly focus on the off-road credentials but also the on-road performance this tire provides. Enjoy!
The Atturo Trail Blade XT is a hybrid between all-terrain and mud-terrain tires, aiming to provide its owners with advanced off-road traction.
The tire is available in numerous sizes, ranging from 17-inch to 24-inch wheel diameter.
Atturo also offers 33-inch, 35-inch, and 37-inch options, meaning it will work with most lifted trucks and SUVs.
Finally, there are regular metric and LT-metric sizes available, so both owners of light-duty and heavy-duty vehicles are covered.
Overall, you shouldn't have an issue finding a model with suitable dimensions for your vehicle.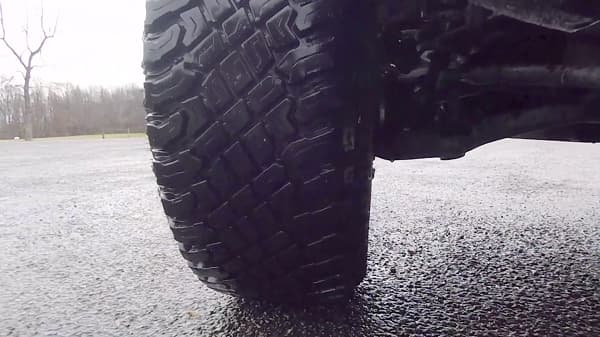 Like most hybrid tires, the Trail Blade X/T comes with the industry-standard TWIs (tread wear indicators). These indicators can only show you when you must replace the tires due to insufficient tread depth.
Particularly, they are narrow rubber bars that sit recessed in the grooves of the tire but protrude 2/32-inch from the bottom. Hence, when the tread wears down to 2/32-inch deep, the TWIs will be completely flush with the surface.
In North America, the minimum legal tread depth is 2/32-inch; thus, when your tires reach that point, you should immediately replace them.
However, being a hybrid tire, the Trail Blade X/T will lose its off-road abilities long before it reaches that point. Thus, equip yourself with a tread depth gauge and monitor your tires from time to time.
Also, make sure you check for uneven wear, as it can quickly destroy any tire.
Now, when it comes to tread wear, opinions on the Trail Blade X/T are very mixed. Some owners claim the tire doesn't last long, with accelerated treadwear after only a year.
Others, however, are very satisfied with the durability and don't have any issues for a long time. I can't comment on this since I wasn't able to drive it for long, although I didn't notice any tread wear while trying it on my Chevy Silverado.
For peace of mind, Atturo provides a 45,000-mile treadwear warranty on all sizes. Interestingly, Atturo started offering a warranty on this tire four years after it was launched, perhaps due to complaints from customers for accelerated tread wear.
Regardless, the warranty is among the best in the category and exceptional for the price.
Features and Performance of the Atturo Trail Blade X/T
Atturo carefully designed the Trail Blade X/T so that it appeals to drivers wanting an attractive tire that stands out.
However, the tread pattern also needs to provide meaningful performance, which is why Atturo also employed some clever design decisions.
Let's see which are they and if they make a real difference!
1. Off-Road Traction and Durability
The Atturo Trail Blade XT features large shoulder blocks and multiple center tread blocks, and modestly aligned shoulders, all aiming to improve off-road traction.
Moreover, LT-metric sizes feature a 3-ply sidewall, adding strength and durability.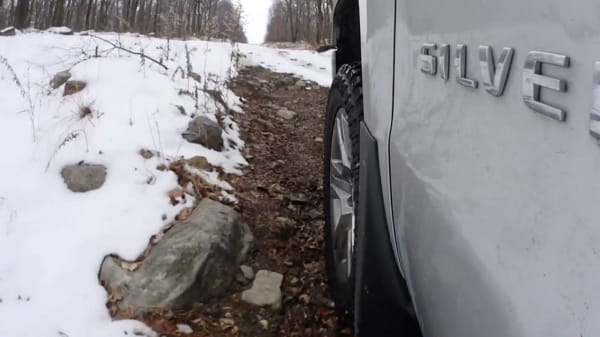 According to our off-road test, the Trail Blade X/T is a very capable off-road tire, especially for the category.
It provides excellent traction on hardpacked surfaces, but crucially, it feels very stable when you hit the pedal to the metal. This is a tire that feels very stable in these conditions – a direct consequence of its design.
The traction is lower in mud, but that's to be expected from such a tire. Namely, you can still successfully drive on mud trails, but only if you don't try to overcome large inclinations.
Meanwhile, sand traction is excellent when you use these tires at low PSIs, although rock-crawling traction leaves a lot to be desired.
However, you should remember that this is a hybrid tire, and in that category, it competes quite favorably.
Those small center blocks are connected together so that they act like a single center rib that provides increased stability. Notably, it keeps the tire more rigid in the corners, which helps with cornering grip.
In our dry road test, the Trail Blade X/T handles daily driving quite well. It provides good acceleration traction, feels surefooted through the corners, and stops in a reasonably-short distance.
Moreover, LT-metric sizes handle heavy loads, such as a large trailer, quite well.
Some competitors provide even more traction and grip, but for the price, the Trail Blade X/T is completely fine.
Besides, owners of these tires aren't interested in sports car-like handling, so it's not a big deal.
3. Handling and Steering Feel
Unlike most hybrid tires, the Trail Blade X/T feels fairly responsive. Sure, there is a delay after you turn the steering wheel, but for such a tire, it feels responsive enough.
Moreover, the steering feels very linear, which is more important on such tires.
Not to forget, the Trail Blade X/T is easy to control on the highway, where the connected center blocks provide excellent straight-line tracking.
All in all, I think that you'll be satisfied with how the Trail Blade X/T handles driving on dry pavement.
4. Wet Grip, Traction, and Braking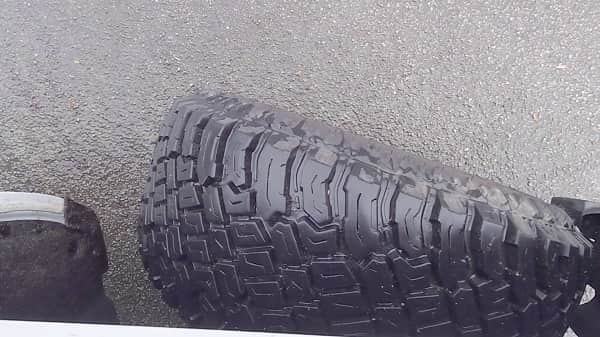 The Trail Blade X/T features small sipes on every tread block, and a large void area, both helping it dissipate water. As a result, the hydroplaning resistance is excellent – your truck and SUV will be stable even when you drive through a puddle of water.
However, that doesn't tell the whole story, as the overall traction on wet surfaces is subpar. Particularly, the Trail Blade X/T doesn't feel very surefooted in the corners, acting even erratically at times.
Moreover, the stopping distances aren't very short, and the acceleration traction is average.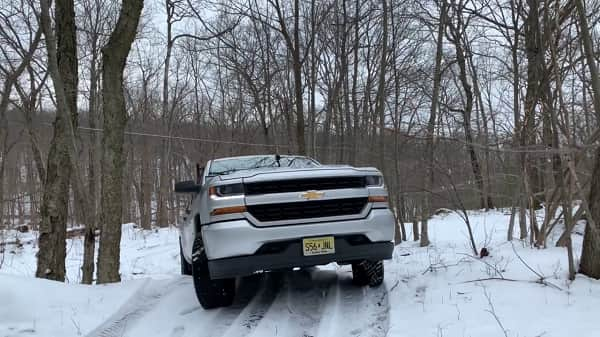 The same sipes I mentioned before are there not only for wet conditions but also for snow, aided by the aggressive tread pattern.
However, this design only works great on unpacked snow, the one you'll encounter on the trail.
According to our snow road test, packed-snow traction is much lower; the tire still works and provides some traction, but not enough for peace of mind.
Hence, if you live in areas with harsh wintry conditions and a lot of packed snow on the streets, you should invest in a set of winter tires.
Although Atturo says it designed the tread pattern so that it minimizes noise, the Trail Blade X/T is a loud tire.
The tread growl is easily noticeable, even at lower speeds, and the tires are definitely louder than the engine and wind on the highway.
Meanwhile, the ride quality is better – the Trail Blade X/T absorbs smaller and larger imperfections without too much drama.
You can see more Atturo Trail Blade XT review here: Video created by M105 Camper & More

Should I Buy the Atturo Trail Blade X/T?
The Atturo Trail Blade XT is a tire that provides an excellent off-road experience, especially if you are a newbie into off-roading. It's also very inexpensive, making it attractive for most buyers.
However, the overall performance in rainy conditions isn't the best, and this is hugely important for road safety.
Thus, I can't give the Trail Blade X/T my whole recommendation, but you might put it on your radar if you are ready to live with its shortcomings.
List of the Atturo Tires Review