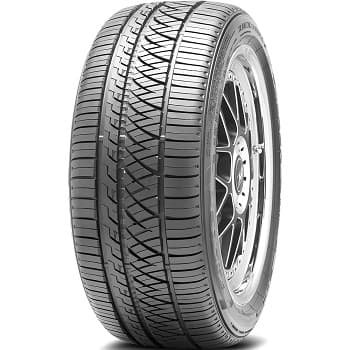 The Falken Ziex ZE960 A/S is a high-performance all-season tire designed for coupes, sedans, and passengers cars. This tire came into the limelight in 2019 to curb the inefficiencies of its predecessor – Falken Ziex ZE950 A/S. It has a responsive steering feel and handling, giving you confidence while on the wheel.
It can take on any weather giving you good grip and traction and ensures a smooth ride all the way. What makes this model stand out from its predecessor is its performance throughout the tire life.
In other words, the way it performs while it's new, it's still the same way it functions as it gets old. However, there are drawbacks. So, what doesn't make you happy about this tire?
Because it is a high-performance tire and always driven at high speed requiring much grip, it has less fuel economy. Meaning the tire can make your car consume more fuel than usual. Aside from this, I will gladly recommend this tire for anyone who likes aggressive driving yet wants to have control and comfort while driving.
What more? The tires come in different sizes, available in popular 15 through 20-inch sizes, so you have a variety of tire options to choose from. The price is quite fair enough as it ranges from $66 and above for one tire, excluding labor. The tire comes in different speed ratings, so the price will depend on which speed bracket you choose.
Its high points are excellent performance in all weather conditions, durability, and relatively fair price. Come on, let's dig deeper in our Falken Ziex ZE960 A/S review.
What are the Specifications and Maintenance Indicators?
The Falken Ziex ZE960 A/S comes in various sizes ranging from 15, 16, 17, 18, 19, and 20-inch sizes. Each of these sizes has many tire options available, so there is a lot to choose from.
All you need is to provide your vehicle information to the seller to get the best fit for your vehicle.
The Falken tire comes with a wear indicator placed around the tire's main grooves. The function of this indicator is to tell when the tire is wearing out.
While the tires are new, this indicator appears invisible but gets visible as they wear out. I will advise that you keep this in mind. So when you see this indicator, it means it's time to replace the tire.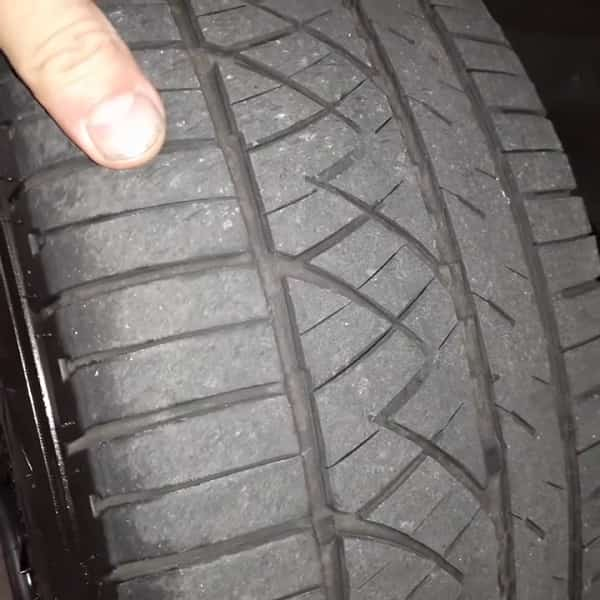 Tire tread after 60,000 miles
The tire is a multiple-speed rated tire, with speed ratings – W, H, and V. It comes with a 45,000 and 65,000 miles tread warranty depending on your choice of speed bracket.
The W speed rating comes with a 45,000-mile tread warranty, while the H and V speed rating has a 65,000-mile tread warranty.
So you have a long time to use these tires before replacing them. Even with these, some drivers complain that they don't have up 45,000 or 65,000 miles with this tire.
While many Falken Ziex ZE960 A/S reviews point to high customers satisfaction, one buyer stated that it does poorly on his Tesla Model 3.
This is why we urge buyers always to make inquiries before purchase to ensure they get the one that fits their car. Not just in size but also in performance, as Ziex ZE960 A/S has over 53 tire options under the different sizes.
These tire manufacturers provide a 30-day free trial and 24/7 road assistance after every purchase – one thing that makes this tire stand out amongst many in this category.
They also offer a two years road hazard safety if the tires wear out. With this, they will repair the tires if they get damaged within that time. But if beyond repair, you get a replacement free of cost.
However, your tread depth must not go below 3/32. Anything below that will not qualify you for this protection policy.
Features and Performance of the Falken Ziex ZE960 A/S
What are the features of Falken Ziex ZE960 A/S? Well, you may already know, the Falken Ziex ZE960 features a Dynamic Range technology combined with a silica tread mixture. This feature makes the tire flexible even at low temperatures.
It also allows it to grip almost all surfaces, unaffected by climatic conditions. Whether snow or ice, this tire can cling very well.
The tire provides better traction in snow, ice, or wet roads and enables better braking performance, while still giving you a smooth and quiet ride, all thanks to its Canyon Groove Technology.
In addition, It also features large circumferential grooves that help discard water from the tire on a wet road to prevent hydroplaning. Thus, giving you full control over your car while driving on a wet surface.
The wide-angle tread slot ensures the tire packs all road particles (snow, mud, dirt, etc.) to the middle of the wheel for better grip.
Thus, giving you a smooth and comfortable ride all the way. It has a sculptured groove wall designed explicitly for light snowfall for better grip and traction in snow.
Lastly, this tire delivers exceptionally high performance in all seasons and can take on anything – thanks to the dogged tread design.
1. Handling and Steering Feel
The Falken Ziex ZE960 A/S delivers an exceptional handling control and steering feel. It boosts your confidence as a driver and allows you to be in total control.
This is because the tire gives enough grip and traction, and you can expect excellent braking performance with a smooth ride.
However, some drivers have complained about the steering not responding on time, especially during cornering. But this could be due to your experience as a driver and how you drive in a particular season. I know of many drivers who get an excellent cornering with this exact tire.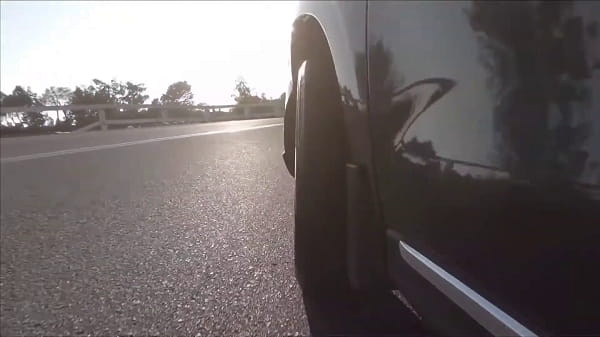 Experience on dry road surface
Falken Ziex ZE960 A/S tends to perform exceptionally in dry conditions. It allows a driver to drive aggressively at the same time having complete control even at high speeds.
However, some drivers have complained about the noise on the Falken Ziex ZE960 A/S, that the tires make little noise and do not quickly respond to steering changes on dry roads.
But overall, the tire performs incredibly well in dry climates and constantly gives good cornering and stops.
Just as in a dry climate, the tire also performs well in wet conditions. While on the go, the circumferential grooves help to remove water from the tire. So good gripping and traction are guaranteed while driving on wet surfaces.
When it comes to noise and steering response on wet grounds, it performs incredibly as no customer has complaints regarding these. In a nutshell, this tire performs well in damp conditions, just like in dry conditions and even better.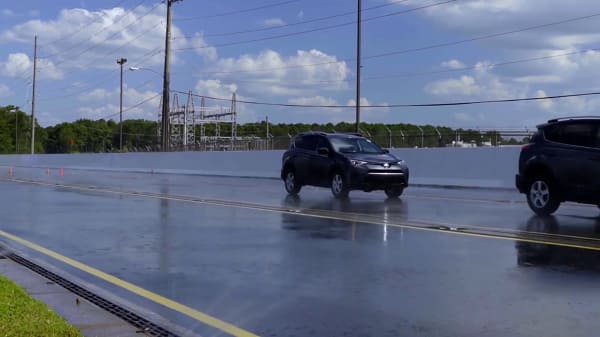 Test drive on wet pavement
The tire is an all-season tire and, as such, can take on any weather, including snow and ice. However, it can only work well on light snow or ice – thanks to the sculptured groove wall.
So if you primarily drive in harsh weather conditions such as heavy winter, you may need to get a winter tire.
Another thing that makes this tire perform well on light snow or ice is the Dynamic Range Technology which gives the tires enough grip to take on light snow.
And because of this, it can perform well in soft snow, just as it will in wet and dry conditions.
5. Is it suitable for off-road driving?
The tires give enough grip to any surface on all-weather and, as such, make your ride smooth and comfortable. Usually, on highways, this tire is supposed to bounce.
But contrary to this, it reportedly gives a smooth ride on highways. This is quite surprising for a sport's car, which on the norm, will emit so much disturbance and imbalances due to uneven grip on highways.
Falken Ziex ZE960 isn't just comfortable, it also ensures you have a noise-free journey all the way. Whether the tire is new or getting old, the noise never seems to emerge. It maintains a quiet ride throughout its lifetime.
Just as in all weather, it performs well on the highway. This is noticeably unusual for sport tires which are supposed to produce so much noise on the highway. So I can say while it delivers excellent performance, it also gives a quiet ride aways.
You can see more Falken Ziex ZE960 A/S review here: Video created by Falken Tire

Should I Buy the Falken Ziex ZE960 A/S?
If you have ever longed for a tire that can take on any season while ensuring higher speed performance, I recommend the Falken Ziex ZE960 A/S.
With it, you can be sure of getting a smooth and quiet ride all the way – one of the shortcomings of its predecessor (Ziex ZE950 A/S)
One thing I like about it is the fact that performance does not reduce even after being used for some time. It maintains the same level of satisfaction from the day of purchase till the end. This attribute is not common in many high-performance all-season tires.
Incredibly, you have many options to choose from, as it offers three-speed ratings (W, H, and V). At W speed rating, 168mph was recorded, 149mph at H, and 130mph at V speed ratings, respectively.
But note, the speed rating will determine the price of the tire, as the higher the speed rating, the higher the price.
In a nutshell, the tires perform awesomely compared to other tires in this class. The price too is fair, as it gives you a quality tire with such capability without buying an expensive one that offers the same comfort.
Compared to other all-season and high-performance tires, the price of this tire is a good deal, I must say.
List of the Falken Tire Reviews

I'm Ivo Gievski, the content writer for Tireer. We built our website with over 15 years of experience and extensive research in the automotive and technology sectors. My dedication to delivering high-quality content is unwavering, and I strive to continuously hone my skills to stay ahead of industry trends and provide readers with informative, engaging, and valuable insights.