There are many things you can do to a car to improve the driving experience, but the easiest and most noticeable is putting on new tires. And not just any tires, but high-performance ones.
But what if you don't want to sacrifice all-season traction? Worry not – the Extensa HP II is an ultra-high-performance all-season tire that promises year-round traction and an engaging drive.
Like most other Toyo tires, it's also cheaper than the premium alternatives, although not by much. But I guess most of you are already asking – is it as good as Toyo's ultra-high-performance summer tires? Well, that's what our detailed Toyo Extensa HP 2 review is for!
The Toyo Extensa HP II is a high-performance all-season tire designed to offer better driving dynamics than regular touring tires throughout the year.
In that sense, it sits between a touring all-season and a summer high-performance tire, although that's a loose classification.
Toyo made it available in many sizes, ranging from 15-inch to 22-inch wheel diameter.
Hence, the Japanese tiremaker offers a wider range of options than its closest competitors, such as the Michelin Pilot Sport All Season 4 and the Bridgestone Potenza RE980AS.
As a result, even owners of older compact cars can find a suitable dimension.
However, owners of newer vehicles, such as mid-size sedans, sports sedans, minivans, and sports coupes, are also covered.
With the Extensa HP II, Toyo covers most cars on the road today, providing drivers of regular passenger vehicles with means to increase the driving fun just by installing high-performance tires.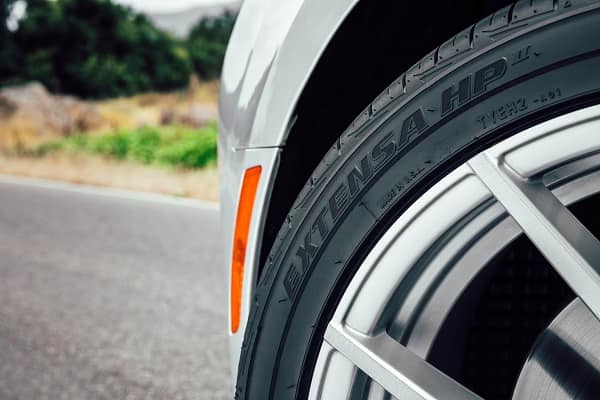 The Extensa HP II features the industry-standard TWIs (tread wear indicators) sitting inside the grooves of the tire.
Particularly, the TWIs protrude 2/32-inch from the bottom of the grooves, and that's for a reason.
Namely, when the tread depth reaches that point, the TWIs will be flush with the rest of the tread, showing you that you should immediately replace your tires.
And the main reason to do that is safety. Tires without sufficient tread depth lack enough traction on wet tarmac, making them unsafe when it rains.
Since the Extensa HP II is an all-season tire, you should also think about snow traction; in that regard, you should drive in wintry conditions with at least 5/32-inch depth for usable snow traction.
Fortunately, it will take a while before you need to start checking the tread wear indicators. Owners are pretty satisfied with the treadlife of the Extensa HP II, and Toyo provides a 45,000-mile treadwear warranty to cover those claims.
That's comparable to some premium tires, like the Michelin Pilot Sport All Season 4, although the Extensa HP II costs more than 10% less on average.
Features and Performance of the Toyo Extensa HP 2
Toyo is not a stranger to producing excellent performance tires. Its lineup of track-focused summer tires is already mythical, especially in the drifting community.
However, the Extensa HP II is an entirely different breed of a performance tire. Instead of focusing on the highest G's through the corners, this model aims to provide an elevated driving experience throughout the year.
To do that, Toyo used some proprietary technologies and a very modern tread design. Let's go through each feature of the tire and see if it makes a difference in the real world.
1. Handling and Steering Feel
One of the main advantages of high-performance tires over touring tires is the steering feel and responsiveness. When a tire reacts quicker to the steering input, the whole driving experience changes from a boring to a fun one.
And when it comes to how it feels behind the wheel, the Extensa HP II is among the best high-performance all-season tires.
According to what we feel after using this tire is that it quickly reacts to your input but does that in a linear way. As a result, your vehicle will be easy to position into a corner, and then you can easily guide it through the corner.
Toyo has also instilled some of the magic it learned from its summer performance tires and gave the Extensa HP II an excellent steering feel. The tire also communicates well with the driver, providing a lot of information from the road.
Overall, I was very pleasantly surprised with how the tire feels behind the wheel. There is a noticeable difference between driving on this tire and a touring one; with the Extensa HP II, your drive will be much sharper – like a knife cutting through a lemon!
One of the areas where high-performance all-season tires are a definitive improvement over their touring counterparts is dry cornering grip.
To provide higher grip and traction, Toyo used a silica-enhanced compound designed to be stickier than regular all-season compounds.
There is also the employment of single-cut and double-cut tapers that improve braking and a unidirectional tread pattern for increased longitudinal traction.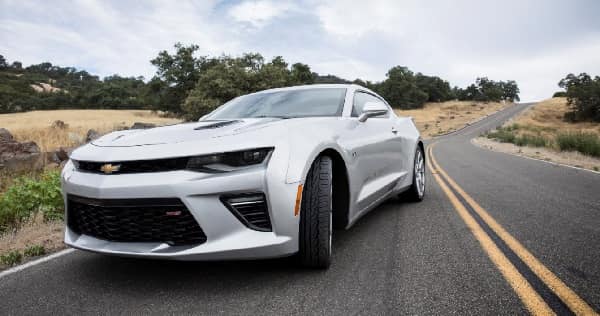 And my testing has proven just that, the Extensa HP II provides pretty high levels of grip and traction. You can immediately feel the acceleration traction, especially on some more powerful vehicles, where tire slip won't be an issue.
Moreover, the handling is grippy, even when you are driving faster than usual, and the stopping distances are pretty short.
Overall, I was pleased with how Extensa HP II handled dry roads, but I wasn't impressed. For slightly more cash, you can have the Michelin Pilot Sport All Season 4 and the Bridgestone Potenza RE980AS, both superior in terms of overall traction and grip.
Still, I think that most drivers will never notice the difference on public roads – I'm really splitting hairs here.
3. Wet Grip, Traction, and Braking
Toyo promises improved wet traction and braking compared to the previous model, courtesy of the new silica compound and unidirectional tread pattern.
So, did that make a difference? Well, compared to the predecessor, it certainly did.
To test the wet performance of tires, we did the test after a rain in Burley, Idaho. And according to our wet road test, there is a noticeable traction increase, and the stopping distances are shorter.
The Extensa HP II also handles quite well through the corners, and it doesn't surprise you with a sudden loss of traction. On top of that, the hydroplaning resistance is excellent.
However, the Extensa HP II isn't as good when you compare it to other tires in the category. Put it against the Michelin Pilot Sport All Season 4, and it's apparent that the Toyo loses traction and grip sooner.
Not a big deal safety-wise, but important for enthusiast drivers that like to explore the limits of their vehicles.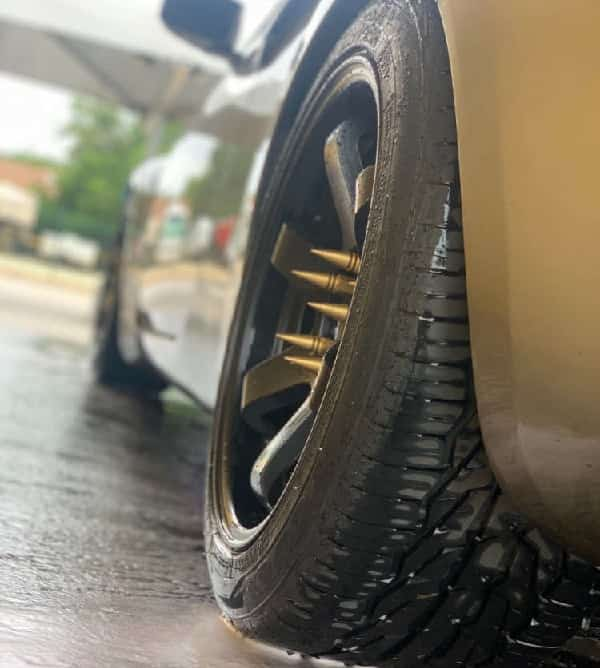 In the past, high-performance tires were only designed for hot conditions; however, with the advent of high-performance all-season tires, everything changed.
Tires like the Extensa HP II also promise increased snow traction, meaning you can enjoy them throughout the year.
But can you, really? Now, sure the Extensa HP II will provide you with much higher traction on snow than any summer tire ever made, but it's still not exactly usable.
And it's not like Toyo didn't try – it employed full-depth multi-wave sipes, which provide additional biting edges on snow.
However, according to what we saw when testing this tire in the snow, the traction is not sufficient for more spirited driving. The tire feels erratic during cornering and doesn't give you a lot of confidence.
Moreover, the stopping distances are longer than on other all-season tires, especially touring and grand-touring ones.
That said, not many high-performance all-season tires work well in the winter. Hence, if you live in areas with harsh wintry conditions, it's recommended that you purchase proper winter tires.
Toyo markets the Extensa HP II as a smooth and quiet tire, qualities that we don't usually associate with high-performance all-season tires.
However, it's always nice to have a tire that won't pierce through your ears and hurt your back on longer drives.
And when it comes to comfort, the Extensa HP II is among the best tires in its category. The ride quality is especially smooth, both on the highway and over broken roads, with the tire competently eating vibrations and harshness.
Noise is also not an issue; you can hear a slight tread growl, but only if you really look for it. For most intents and purposes, this is a very quiet tire.
You can see more Toyo Extensa HP 2 review here: Video created by Toyo Tires Canada

Should I Buy the Toyo Extensa HP 2?
The Extensa HP II is a good tire overall. It provides the driver with the elevated experience expected from a performance tire, grips the road quite well, and on top of that, it's comfortable as a daily driver.
The thing is, though, the premium competition is better in most categories, particularly in wet conditions.
Still, I think that there is a market for the Extensa HP II. Namely, I think this tire is great for owners of regular touring and grand-touring tires that want to improve the handling of their vehicles.
The Extensa HP II will handle much better through the corners than those tires without sacrificing treadlife. Hence, I think that it's definitely worth a look.
What vehicles will the Toyo Extensa HP 2 tire be suitable for?
Below is a list of some popular vehicles, however this is not a complete list.
Acura Integra, Acura TL
Audi A3, A4, TT
Chevrolet Aveo, Cobalt, Corvette
Dodge Neon, Charger, Avenger
Ford Focus, Fusion, Mustang
Honda Accord, Civic, Prelude
Hyundai Tiburon, Veloster, Genesis
Ferrari 456
Infiniti G35
Jaguar XJR
Lexus IS250, IS350
Mercedes-Benz SL500
Mazda 3, Miata MX-5, RX-8
Mitsubishi Eclipse, Lancer
Nissan 350Z, Altima, Sentra SE
Pontiac G6, Grand Prix, GTO
Panoz Esperante
Scion tC
Subaru Impreza WRX
Toyota Celica GT-S, Corolla, Camry
Volkswagen Golf, Passat
List of the Toyo Tires Review

I'm Ivo Gievski, the content writer for Tireer. We built our website with over 15 years of experience and extensive research in the automotive and technology sectors. My dedication to delivering high-quality content is unwavering, and I strive to continuously hone my skills to stay ahead of industry trends and provide readers with informative, engaging, and valuable insights.