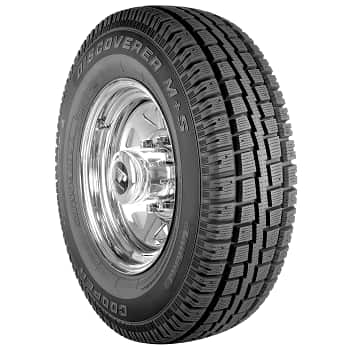 The US is a country where SUVs, trucks, and trucks are quite popular. Higher ground clearance, roomy interior, and higher seating position are only part of the advantages that makes them so sought out. Once you purchase a model like these, eventually, you will run into a common problem: which tires to get? That's what I'm here to answer.
The tire market is flooded with tons of options, with a wide range of choices at different price ranges. In the huge pool of options, you have the tire manufacturer Cooper. There are multiple models that you can get from here, and the one I'll be talking about today is the Discoverer M+S.
This is a winter tire with some decent performance in the cold, but with a slight twist. M+S tires are generally rated for good performance on mud and snow. Unlike other types of tires, these are designed to provide the best possible performance in mud and snow and are below average in other aspects.
Despite that, it is my job to review them, and that's what I'll be doing today. I had the chance to play around with them for a while in numerous conditions to see if I should recommend them or not.
Before you get to read my opinion in the Cooper Discoverer M+S review, let's see what features Cooper decides to advertise for the Discoverer M+S.
Looking at the tread pattern, it is clear that this is a full-on winter tire designed for snowy conditions. The thread, as well as the depth, is made so that they can dig into the snow until the tire reaches the surface that they can have more grip on. In addition to that, the blocks shaped like a squared D are in place to help with the grip as well. The additional sipe density and tread depth will ensure that the low performance is minimal as the tire wears out. Essentially, as the tire spins, snow gets in the sipe, which helps with the grip as you would be using snow on snow traction. Keep in mind, this is only part of the grip features, so all of them combined should give pretty good results.
Down the middle is the center rib with a sawtooth design. This portion of the tire is mostly responsible for dry surfaces and pavement. What this part does is improves the stability and comfort of the tire while at the same time it provides better stability during cornering and braking.
Unlike some of Cooper's competitors, the Discoverer M+S can be a studded tire if you need to. Driving on ice without studs is not a wise decision, so this model may be a good choice if you are often in those kinds of scenarios. Through the tire, there are pinholes where you can insert the studs. That should give you a much better ice-driving performance.
What are the Specifications and Maintenance Indicators?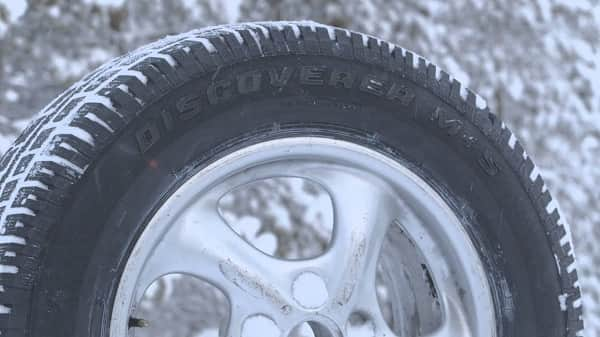 You will hardly find a modern tire that doesn't have some kind of indicator, and the same goes for the Cooper Discoverer M+S. Between the grooves, there are indicators molded into the tire, and they show when the tread depth reaches 2/32 inches. Once that happens, the indicators will have the same height as the blocks meaning that it's time to change the tires.
While that is the minimum tread you should have and are legally bound to, keep in mind that as the tire reaches that point, the performance will start to degrade. In other words, you should consider replacing them slightly sooner than that.
Warranty-wise, the Discoverer M+S comes with Cooper's Standard Limited Warranty. This includes several scenarios where you can get replacement tires free of charge, but a specific mileage warranty is not included. What you do get is a 45-day test drive, giving you more than enough to test if the tire matches your expectations.
How does it behave on a dry tarmac?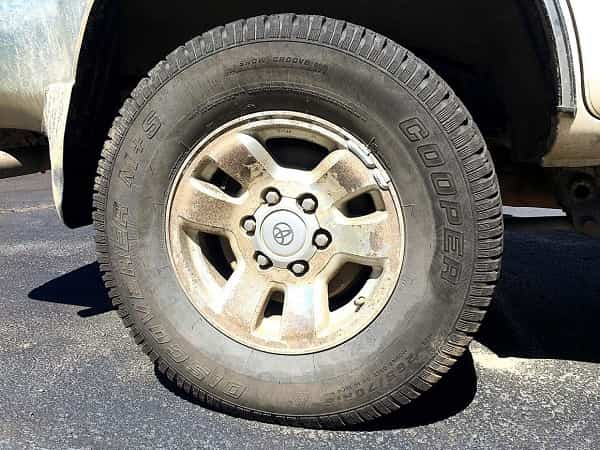 It's not bad and gets the job done. If I start to compare it with other types of tires designed for dry tarmac, they will blow the Discoverer M+S out of the water.
When driven normally, the tires felt just as I was expecting them. They were predictable but not too confident inspiring. The acceleration and braking were decent, thanks to the center rib, but cornering is the part where the lack of performance was most noticeable. Under normal speeds, you will hardly notice anything, but if you push it too hard, you will find that the tire won't like it too much. To be realistic, tires with bigger sidewalls have often below average cornering performance.
How is it over wet and slippery roads?
When I drove the Discoverer M+S in not so ideal conditions, I started to see an improvement over the dry. The deep threads and groves enable the tires to shoot the water to the sides, offering excellent resistance to hydroplaning. A similar improvement was noticeable in the braking department, where the tires enabled me to stop sooner than expected.
When driven responsibly, it has slightly better performance as on the dry, with the same negative sides. While the car will take your inputs and the tires will transfer them to the road, it will not be happy. The good news is that it is predictable.
In general, it's not bad, but this is not the highlight of the Cooper Discoverer M+S.
How does it work on snowy roads?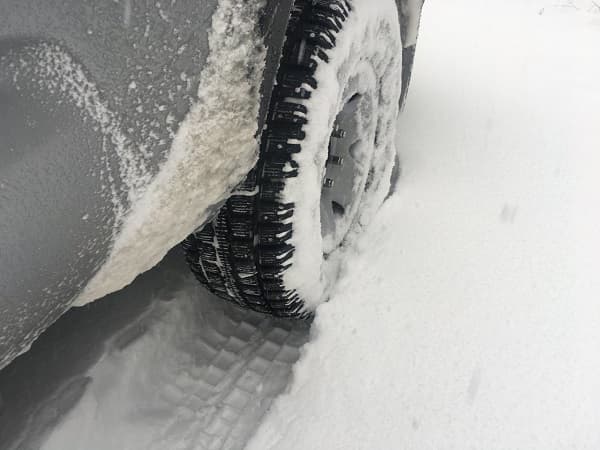 This is where these tires shine. I often praise winter tires as good on snow, but the Discoverer M+S managed to surpass my expectations. In general, winter tires will struggle with deeper snow as they will not be able to bite down. These tires are designed so that you can get a grip on the snow with the snow. This is thanks to the sipes that get packed with snow. As the tire digs through the snow, it will reach a hard surface, or it will use the snow to get a grip.
This provides great handling in snowy conditions with the performance you'd expect from a car on snow. I did manage to push them too hard, and naturally, they weren't able to keep me in line. For normal driving, the performance is excellent.
One thing I liked is that they are confidence-inspiring. I managed to get into corners with speeds slightly higher than I would think to do, and in all scenarios, the tire managed to keep me in line, brake, and accelerate with no issues.
Is it suitable for off-road driving?
It depends on your off-roading ventures. As these are M+S tires, you will have no problem with them in the mud; you may even be surprised. The same set of features that offer exceptional performance in the snow are the ones that will provide decent performance in mud.
Going for something tougher can be a challenge. Inclines with loose surfaces and smaller rocks will be fine, but once you get to the big stuff, you will find that you need a proper off-road tire.
Is it comfortable and refined?
One of the biggest downsides to most winter tires is their noise. Due to how they are designed, they can get pretty loud when you run them on hard surfaces. That is not really the case with the Discoverer M+S.
To be fair, you won't be able to compare them with touring tires. There was some noise coming from the tires, but it wasn't as loud as I initially thought that it would be. You may be able to find some models that are quieter, but not by much.
Considering that you'd be fitting them on a truck or SUV, you already have some advantages when going over bumps. These types of cars are designed to have a slightly more comfortable ride, and the Discoverer M+S only adds to that. The compound of the tires enables them to be soft even in colder temperatures. Combine that with a higher sidewall, and you get a good recipe for a relatively comfortable tire.
You can see more Cooper Discoverer M+S review here: Video created by ImTehFortune
Should I buy the Cooper Discoverer M+S?
Winter tires are meant to be driven in winter conditions, and this should be one of the main factors when answering this question. If you live somewhere sunny, winter tires are a pointless investment unless you often travel in snowy places. Up north, the weather story is different, meaning that if you see snow often, winter tires are a must.
My opinion on the Cooper Discoverer M+S is very positive. Since they are winter tires, their snow performance is excellent, and with a few studs, you can drive them on ice as well. A similar story is if you drive in muddy conditions. I didn't find them particularly the best on dry tarmac, but the noise and comfort levels make up for that.
List of the Cooper Tire Reviews

I'm Ivo Gievski, the content writer for Tireer. We built our website with over 15 years of experience and extensive research in the automotive and technology sectors. My dedication to delivering high-quality content is unwavering, and I strive to continuously hone my skills to stay ahead of industry trends and provide readers with informative, engaging, and valuable insights.