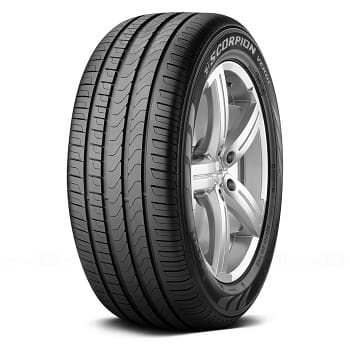 Not a long time ago, SUVs were specifically designed for people that wanted to explore the wilderness or those that lived in areas with unpaved roads.
Today, though, most of these vehicles are everything but off-roaders. We have SUVs like the Porsche Macan, Lamborghini Urus, Audi RSQ8, and BMW X5M, all focusing on performance rather than utility.
This, of course, brings us to Street/Sport truck and SUV summer tires or simply ultra-high-performance summer tires for SUVs. Just like with SUVs, these tires weren't even needed a few decades ago since off-roaders at that time were slow and not exactly dynamic.
However, tires always change with the auto industry. Hence today, the market is flooded with performance tires for SUVs and trucks.
One such tire is the Pirelli Scorpion Verde. Right from the start, the brand name promises excellent performance across the board.
I mean, it's the same company that produces tires for Formula 1 cars and is often the tire of choice for supercar manufacturers, including Ferrari and Lamborghini. Even Lambo's high-performance SUV, the Urus, wears Pirelli P Zero tires.
However, the Pirelli Scorpion Verde isn't designed for the fastest SUVs on the planet. Instead, it's more of a middle-ground tire, aimed at performance SUVs like the Porsche Macan, BMW X3, Audi Q5, and Mercedes-AMG GLC.
Still, the Scorpion Verde aims at providing the driver with high levels of grip and traction on dry and wet surfaces, exceptional highway stability, and high levels of comfort. Since fuel consumption is worryingly high on SUVs, the tire also features low-rolling-resistance technologies.
The real question is, though, how does it compare to other UHP summer SUV tires? In order to compete, the Pirelli Scorpion Verde will have to compare favorably to a very strong company of tires, such as the Michelin Pilot Sport 4 SUV, ContiSportContact 5 SUV, Bridgestone Dueler H/P Sport, and the Falken Azenis FK510 SUV.
So, how does the Italian performance tire do among this strong competition? I prepared an in-depth Pirelli Scorpion Verde review to find out – enjoy!
The Pirelli Scorpion Verde is a Street/Sport truck and SUV tire with a summer tread compound. It comes in numerous sizes, ranging from 17-inch to 22-inch wheel diameter, hence covering most premium and performance SUVs and trucks on the market today.
However, it's not available in LT-metric sizes for owners of heavy-duty trucks, nor in 23-inch wheel size for cars like the Audi RSQ8.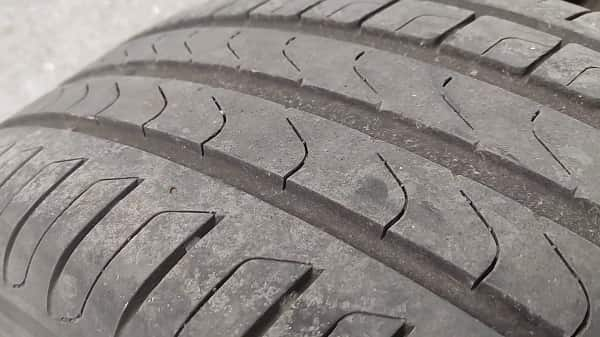 Like most tires in its category, the Scorpion Verde relies on the industry-standard TWIs (tread wear indicators) to provide the owner with means to monitor tread depth.
This is crucial, even on performance summer tires, since it shows you when the tire isn't suitable for driving on wet roads anymore.
For summer tires, the minimum tread depth is 2/32-inch, which is considered the minimum for good hydroplaning resistance.
Anything less than that, and the tire won't be able to dissipate water out of the tread, resulting in seriously worsened stability and traction in rainy conditions.
Hence, when the tread reaches that point, you should immediately replace the tires, or you risk your and others' safety. Tires with less than 2/32-inch tread depth are also illegal in most places.
But how do you use the TWIs to tell when the tires are ripe for replacement? It's very simple, actually.
Namely, the TWIs are narrow rubber bars that sit recessed into the circumferential grooves but protrude 2/32-inch from the bottom.
Therefore, when the tread depth reaches that point, the TWIs will be flush with the rest of the tread. Easy peasy!
Okay, but how long until the Scorpion Verde reaches that point? Well, owners aren't very satisfied with the treadlife, but that's probably because most of them come from all-season tires.
See, summer tires, and especially performance ones, don't last as long as their all-season counterparts. Put simply, the stickier rubber on these tires wears faster.
Considering that, the Scorpion Verde is pretty good for its category, although the Michelin Pilot Sport 4 SUV and ContiSportContact 5 SUV are arguably longer-lasting.
Features and Performance of the Pirelli Scorpion Verde
Being a premium tire, the Scorpion Verde packs quite a few features and technologies. How is reality? Let's have a look at all of them and see if they make a difference in the real world.
Pirelli's main focus when it designed the Scorpion Verde was to make it stick to the surface as well as possible.
To that end, the Italian tiremaker used a balanced silica ratio with technologically advanced polymers, improving the overall grip and traction without sacrificing fuel economy.
Furthermore, the tire has robust shoulders and continuous ribs, both further improving lateral grip.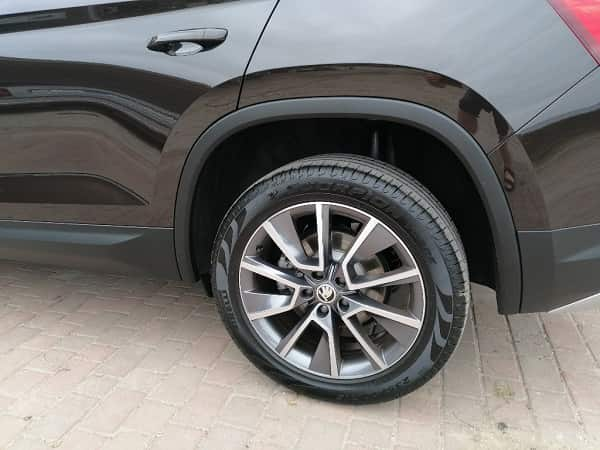 Okay, that all sounds nice, but how does it translate into real-world performance? Well, the Scorpion Verde is certainly a very capable tire on dry tarmac.
Notably, the longitudinal traction is excellent, and the stopping distances are fairly short. Crucially, there is enough cornering grip to keep you entertained, even when you push your SUV hard.
However, while certainly good, the Scorpion Verde lags behind the premium competition in overall grip and traction.
For instance, the ContiSportContact 5 SUV provides higher grip and stops better, and the same can be said for the excellent Michelin Pilot Sport 4 SUV.
Oh, and Continental's UHP tire also has a slightly lower rolling resistance than Pirelli's competitor.
And while the differences are only measurable on the race track, if you want the best possible performance, the Scorpion Verde shouldn't be your first choice.
2. Handling and Steering Feel
The way the tire feels behind the wheel is another category that's important to performance SUV owners since it can make or break the driving experience.
Fortunately, I can only praise the Scorpion Verde here. The tire is very responsive, but not to the point that it becomes twitchy and uncontrollable. Instead, there is a linearity to the way it reacts, both initially and mid-corner.
The tire also provides a great feel from the road. Hence, you will always know when the rubber loses traction, which is important if you are into performance driving. So, overall, very pleased with the way this tire feels.
3. How Does it Perform when Driving Off-road?
High-performance tires aren't designed for off-roading – I know that. However, we are still talking about SUVs here, and owners of these vehicles sometimes venture on unpaved roads.
And of course, there is no single Porsche Macan owner on the planet that changes the high-performance summer tires with all-terrain ones when off-roading.
Having said that, the Scorpion Verde isn't very capable on unpaved roads. Surprising, I know.
Notably, it handles quite well on dirt and gravel but doesn't provide enough traction, meaning you might get stuck somewhere.
There is also almost no traction on turf, an area where some competitors are better. Finally, you really shouldn't be tackling mud with this one (duh).
4. Wet Grip, Traction, and Braking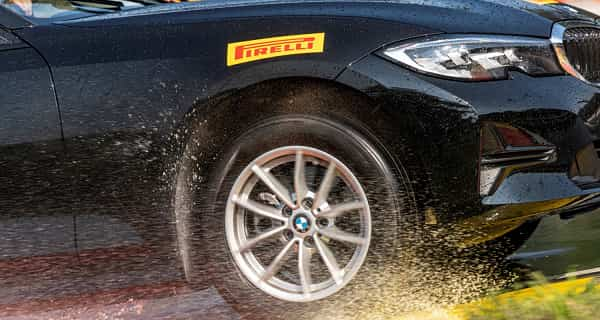 Another area that's very important for a Street/Sport truck and SUV tire is wet traction and grip.
To that end, the Scorpion Verde features four circumferential grooves that take care of water expulsion and the advanced and sticky tread compound.
So, what's the result of all that? For starters, the hydroplaning resistance is only average for the category, with most premium competitors performing better in heavy rain.
However, it's still pretty good for daily driving, even at highway speeds.
Fortunately, the average hydroplaning resistance doesn't affect handling much. The Scorpion Verde is very capable in the rain, providing surefooted handling that doesn't surprise the driver with a sudden loss of traction.
Still, even in this area, the Italian tire isn't quite on the level of the premium competition, primarily the Michelin Pilot Sport 4 SUV and ContiSportContact 5.
However, the Scorpion Verde punches back with the shortest stopping distances in wet conditions in the category.
In my eyes, this is crucial for safety. So overall, I'd rate Pirelli's tire highly for rainy conditions.
Well, you will definitely be in danger when using this tire in winter with snow and ice.
If the temperature drops below 7 degrees Celsius, and even lower – past the freezing point of water, the Pirelli Scorpion Verde summer tires will lose their elasticity and grip the road will be drastically reduced.
In this case, you should consider a dedicated set of winter tires.
High-performance summer tires are usually not synonymous with comfort, but tiremakers have made significant improvements in the last decade in that area.
Indeed, the Scorpion Verde is an excellent option for those looking for optimal comfort levels.
Particularly, the carefully designed asymmetric tread pattern minimizes noise quite significantly, making the Scorpion Verde one of the quietest performance summer tires for SUVs.
There is almost no tread growl at lower speeds, and you can barely hear it on the highway.
On top of that, the ride quality is firm but not harsh and without secondary movement when you hit a bump.
You can see more Pirelli Scorpion Verde review here: Video created by OponeoCoUk

Should I Buy the Pirelli Scorpion Verde?
The Pirelli Scorpion Verde is undoubtedly a very capable performance summer tire, offering good performance across the board while also remaining comfortable.
However, in my eyes, the ContiSportContact 5 is a better tire overall while costing much less than its Italian rival.
What vehicles will the Pirelli Scorpion Verde tire be suitable for?
Below is a list of some popular vehicles, however this is not a complete list.
Acura MDX, ZDX
Audi Q5, SQ5, Q7, SQ7, A8, Q8, e-tron Quattro, e-tron Sportback, S7 Sportback
BMW X3, X4, X5, X6
Bentley Mulsanne, Continental GT, Arnage, Azure, Bentayga
Cadillac CTS, XLR
Chevrolet Colorado, SSR
Dodge Dakota, Durango
Ford F-150, E-150, Escape, Ranger, Explorer, Taurus, Flex
GMC Canyon
Honda Pilot, Passport
Jeep Grand Cherokee, Liberty, Renegade, Compass
Kia Borrego, Sorento
Land Rover Discovery, Land Rover Range Rover
Lexus GX460
Mazda Tribute
Mercedes-Benz GLB250, GLC300, GLK250, GLK350, GL320, GL350, GL450, G500, R350, GLE350
Nissan Pathfinder, Frontier
Porsche Cayenne, Taycan, Panamera
Rolls-Royce Ghost, Dawn, Wraith
Tesla Y, Tesla 3
Toyota Tacoma, 4Runner
Volkswagen Touareg, ID.4 Pro, ID.4 1st Edition
Volvo XC40, XC60, XC70, XC90, S60, V60
List of the Pirelli Tires Review

I'm Ivo Gievski, the content writer for Tireer. We built our website with over 15 years of experience and extensive research in the automotive and technology sectors. My dedication to delivering high-quality content is unwavering, and I strive to continuously hone my skills to stay ahead of industry trends and provide readers with informative, engaging, and valuable insights.