Michelin is back with another tire that aims to unsettle the industry with its innovative design and a promise for true all-season traction.
The CrossClimate 2 might look familiar, as it builds on the design of the already impressive CrossClimate+, but look closely, and you'll see that Michelin has made some significant upgrades.
With the new tire, the French tire giant focused largely on delivering better snow and ice traction while also improving rolling resistance, comfort, and dry and wet traction.
It's a no small feat, especially since the predecessor was already an excellent performer, but has Michelin done it?
And after my tests, you can read about my findings in this Michelin CrossClimate 2 review, where I'll cover every aspect of the tire in great detail.
The Michelin CrossClimate 2 comes in many sizes, ranging from 16-inch to 20-inch wheel diameter, covering compact and mid-size cars, crossovers, and even some SUVs.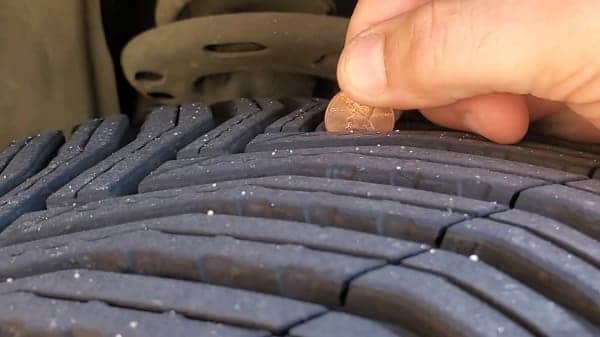 Just like many other all-season tires, it features the industry-standard TWIs (tread wear indicators), which can show you when the tread depth reaches 2/32-inch. That's important since a tire with less than 2/32-inch of tread depth won't perform safely in rainy conditions.
Fortunately, you won't need to check the indicators soon, as the CrossClimate 2 is a very durable tire;
I've gone almost 30,000 miles with this tire and rotated tires every 5,000 miles and they have no abnormal wear, that said they will last for a long time.
In Michelin's tests, it outlasted its competitors by up to 15,000 miles, which is not insignificant.
However, Michelin only provides a 60,000-mile treadwear warranty, which is good, but way behind the class-leading grand-touring all-season tires that provide 80,000-mile warranties.
On the bright side, the CrossClimate 2 is designed with Michelin's Total Performance technology.
Hence, it should perform excellently in rain and snow, even when the tread is worn down to 2/32-inch of tread depth.
In contrast, many cheap all-season tires have a significant drop-off in performance as the tread wears down.
Features and Performance of the Michelin CrossClimate 2
The Michelin CrossClimate 2 is unlike any other all-season/all-weather tire on the market, with a design that's more reminiscent of a performance summer tire.
This is by design, as Michelin wanted to produce a product with summer-tire-like dry and wet traction and winter-tire-like snow traction.
Does it deliver, though? Let's comb through each feature and see if it makes a difference in the real world.
The Michelin CrossClimate 2 is unlike any other all-season tire in terms of design, featuring a V-formation directional tread pattern similar to a summer performance tire. It's no coincidence, then, that many journos are considering it as a summer/all-season tire.
But there is more to the CrossClimate 2's tread pattern. Namely, the tread blocks align with the fore and aft forces, making an uninterrupted block area to increase longitudinal traction.
Hence, it improves longitudinal traction, or acceleration and braking.
Meanwhile, the V Ramp Chamfers increase lateral grip by increasing the road contact, further enhancing dry performance, and finally, the 3D Sipe Lock tech interlocks the blocks to increase the tread rigidity.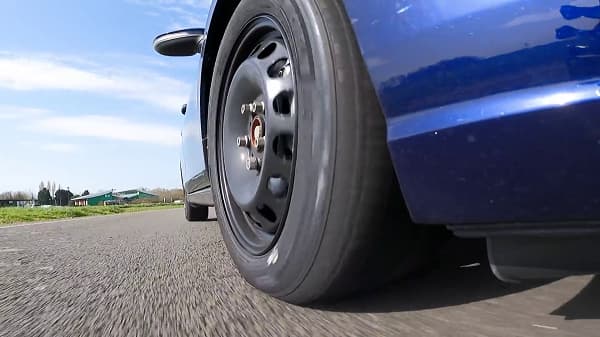 So, the tire does have a groundbreaking design, but does that translate into great real-world performance?
You bet it does! And according to our dry road test, the CrossClimate 2 easily beats most competitors on dry roads, with an exceptional lateral grip that comes close to that of summer touring tire.
The tire also performs very well at the limit and doesn't lose grip immediately like some cheaper tires.
Furthermore, the stopping distances are the shortest of any all-season tire out there, again knocking on the doors of the summer touring category.
And if that wasn't impressive enough, Michelin's all-season tire also provides exceptional acceleration traction.
Overall, the CrossClimate 2 is the best dry all-season tire by a significant margin and performs at a very high level in all tests.
But does this mean that Michelin cut corners in other areas? Let's dig in further to find out!
2. Handling and Steering Feel
Before we jump to the wet and snow traction/grip, let's discuss the CrossClimate 2's steering feel because it's rather impressive.
The steering is very responsive for the category but never twitchy; instead, the tire builds up nicely and feels linear through the corner, showing that Michelin really knows how to design a good tire.
Steering responsiveness might not be important to you, but trust me, it does make a difference in the real world.
The CrossClimate 2 not only makes your everyday drive easier and more engaging but also inspires confidence and makes you a better driver.
3. Wet Grip, Traction, and Braking
The CrossClimate 2 features quite steep angles on the tread, helping channel water away from it. This is in contrast to other all-season tires, which usually have a non-directional design and circumferential grooves.
Despite the differences, the CrossClimate 2 is as capable when it comes to hydroplaning resistance compared to its rivals, so driving in very heavy rain will never be an issue.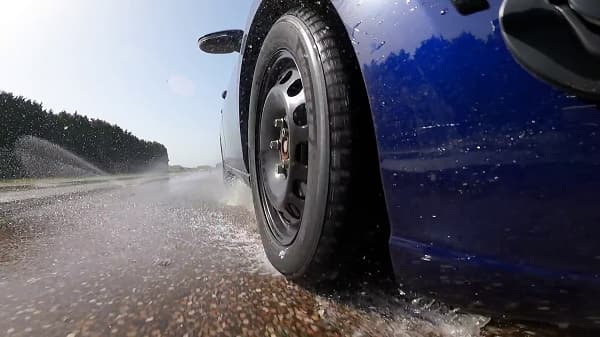 Crucially, the tire also features many large sipes in every tread block, which further help with the water dissipation, and a tread compound designed to operate in a wide temperature range.
According to our wet road test, the CrossClimate 2 is the best all-season tire in rainy conditions, beating the competition in every metric.
For starters, the acceleration and braking traction is a step above what every other all-season tire offers. You'll have no issues accelerating out of a corner, even if you own a more powerful vehicle, and the braking distances will be the shortest of any all-season tire out there.
Michelin's all-season offering gets even better when you attack some corners. Your vehicle will remain stable, even if you get near the traction limit, and it will be very easy to control.
The lateral grip in rainy conditions is also among the highest of any all-season tire, adding to the overall impressive wet performance.
4. Is it Good for Winter?
Tires that focus on dry and wet traction/grip usually suffer in wintry conditions.
But if anyone could design a tire that will work excellently across the board, it's Michelin.
As always, the French tire giant promised the impossible and delivered on it, offering a great dry/wet tire that also comes with the 3PMSF symbol.
Michelin has done that by utilizing its innovative Thermal Adaptive all-season rubber compound, which remains pliable in freezing conditions.
Moreover, every tread block has siping across its length, including zig-zag sipes near the center of the tire, both creating additional biting edges that trap snow and provide snow-to-snow traction.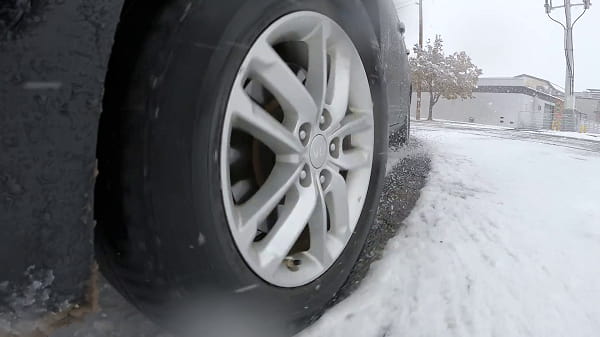 So, what does this innovative design bring to the table? Well, according to our snow road test, the acceleration and braking on light snow are truly excellent for the category – the CrossClimate 2 is among the best of any all-season tire in both metrics, which is very impressive considering the type of the tire.
Moreover, the tire handles quite well in the corners and remains largely stable, giving you a lot of confidence that your vehicle won't spin or get stuck somewhere.
The tire is also capable of assaulting deeper snow, though in this case, I'd recommend a proper winter tire.
It's the same with ice traction, where the CrossClimate 2 impresses for an all-season tire, but it's still not as good as a proper winter tire.
Overall, though, this is one of the best all-season tires for driving in wintry conditions, with good acceleration/braking traction and surefooted handling.
It's also much better than its predecessor, the CrossClimate+, which was already a pretty good snow tire.
Michelin made great strides toward improving the noise characteristics when compared to the CrossClimate+, employing its PIANO Noise Reduction Tuning that tunes out airborne noise by augmenting tread element geometry and timing variation.
Admittedly, the new model is now much quieter, especially at higher speeds.
Sure, the tire does produce a slight tread growl over rough tarmac, but the wind/engine noise in your vehicle will easily overcome the sound.
Meanwhile, just like before, the CrossClimate 2 is a firm tire, which you can feel when you hit a larger pothole.
However, I actually prefer the way it rides over most surfaces, as the taut nature limits the vibrations entering the cabin and makes the ride much more composed.
You can see more Michelin CrossClimate 2 review here: Video created by Tyre Reviews

Should I Buy the Michelin CrossClimate 2?
The CrossClimate+ was already a game-changing tire, but despite that, Michelin managed to improve on the new model quite significantly.
The CrossClimate 2 is truly an exceptional tire in every way, competing with the best-in-class tires in every category.
This is the only all-season tire that works equally well on dry, wet, and snow-covered tarmac while also providing a generally smooth ride and a solid treadlife.
Hence, if you can afford it (it's expensive), and you need a truly-capable all-season tire for all weather conditions, I think you should buy it!
List of the Michelin Tires Review

I'm Ivo Gievski, the content writer for Tireer. We built our website with over 15 years of experience and extensive research in the automotive and technology sectors. My dedication to delivering high-quality content is unwavering, and I strive to continuously hone my skills to stay ahead of industry trends and provide readers with informative, engaging, and valuable insights.